WorkersFirst Partners with CCMSI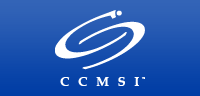 We are pleased to inform you that CCMSI has been selected by WorkersFirst CompFund to serve as their new Third Party Claim Administrator for the program begining November 1, 2019.
CCMSI Information: In 1978, Cannon Cochran Management Services was officially incorporated in Danville, Illinois. As one of the largest, independent TPAs in the country, we assist our clients with self-insured property and casualty claims management – including workers' compensation, liability and property coverage.
At CCMSI, we're 100% employee-owned. We use that independence to make client-centric decisions and focus our attention on long-term client relationships and greater customer satisfaction, rather than short-term financial performance.

Beginning November 1, 2019, CCMSI will be responsible for handling your workers' compensation claim. We will continue to have the same adjusters as before, they are now with CCMSI. Account Manager with CCMSI is John Burns. Claims Supervisor is Kyle Ziglar. Claims Adjuster (Lost Time) is Andrew Glass. Claims Adjuster (Medical Only) is Eric Skipwith. To report a claim please complete the first report of injury form and email it to workersfirstnewclaim@ccmsi.com or fax it to (601)899-0160. Your claim will recieve immediate attention. If you have any questions about your claims, please contact CCMSI's claims department at (888)603-4846 and ask for your WorkersFirst Adjuster.

CCMSI Claim mailing address: P.O. Box 1378, Ridgeland, MS 39158-1378
Beginning November 1, 2019, CCMSI will be responsible for handling your workers' compensation certificates of insurance. CCMSI will issue ALL certificates of insurance. To request a certificate, send the following information to WorkersFirst@ccmsi.com or fax to (217)477-6772.

1. Your company name and contact information (Fax/Email/Name)

2. The name, address and contact email infor of the certificate holder or company receiving the certificate.

3. Description of the operation or activity to be covered by the certificate or special instructions.

If you have any questions about who to contact or changes made, feel free to call the WorkersFirst office (205)981-0086. We are excited about our partnership with CCMSI and the positive impact they will have on our insureds!

Below is a printable PDF of the above information for your office:
CCMSI Quick Reference Guide for Insured's